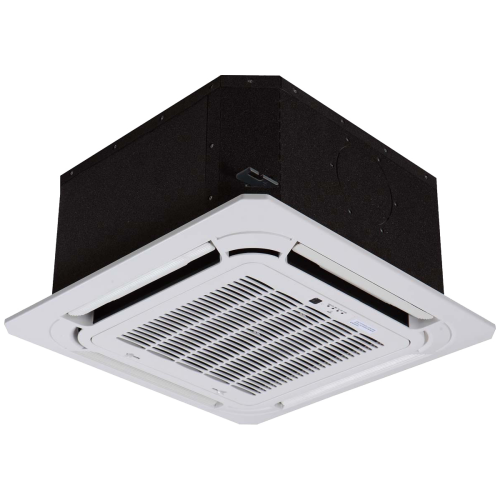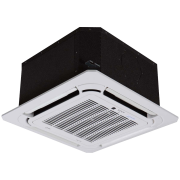 DLFSCA
QuietComfort® Console Indoor Unit
This new Cassette combines efficient comfort with the industry leading features customers want. Features like Follow Me, which senses temperature at the handheld remote location and Auto-restart. Add to that the Cassette unit's whisper quiet indoor operation, this Cassette will provide years of peaceful comfort.

Available 208/230V
Sizes: 09 / 12 / 18 / 24
Modes: Cool, Heat, Dry, Fan, Auto
Auto-restart function
Louver control (fixed or swing)
Three fan speeds
Outside air intake
Built-in condensate lift pump
Follow Me (senses temperature at handheld remote)
Heating Setback (46° F Heating Mode)
Quiet indoor operation, as low as 27 dB(A)1
Anti-corrosive fin coating
Grille/ceiling panel 2' x 2' sizes 9 to 18 KSALG0101AAA
Grille/ceiling panel 3' x 3' size 24 P/N KSALG0201AAA
10-Year Parts Limited Warranty2
sound: as low as 27 decibels1
0.75 – 2.0 Ton
208/230V
Attractively styled, high−impact polystyrene.